National CT Colonography Training & Accreditation Programme (NCTCTAP)

Attention all Junior BSGAR members. HEE has funded access to the National CTC training and Accreditation programme (NCTCTAP) Module A online units for all Radiology SpRs in England. Please click here to see how Junior BSGAR members can access the first cohort of training.
BSGAR Research Bursary
BSGAR are delighted to announce that the BSGAR Research Prize - Spring 2023 has been awarded to Dr Maira Hameed, UCL London. Click here for a project intro from Maira.
Membership Consultation - BSGAR organisational status
BSGAR are consulting their membership about the Society's organisational status. Click here for more info. Contact [email protected] with questions/comments.
BSGAR Emergency Abdominal Imaging Workshop - 25th September 2023.
BSGAR are excited to invite you attend this live course at the RCR, London - supported by a stellar faculty. Click here for more details. Click here to register.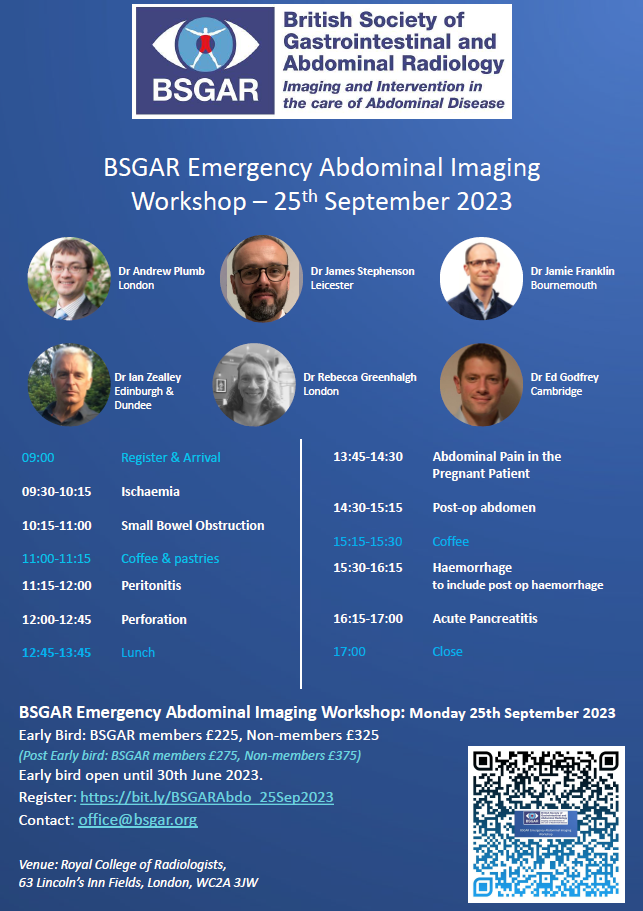 BSGAR Registrar Study Day 2023 (Virtual) - 20th Nov 2023
The date has been set for the BSGAR Registrar Study Day 2023 - Monday 20th November 2023. If you'd like to be notified of when registration opens please email [email protected].
Computed tomography colonography and lower gastrointestinal cancer pathways - Planning for the next decade
Click here to view via RCR website or click here for pdf.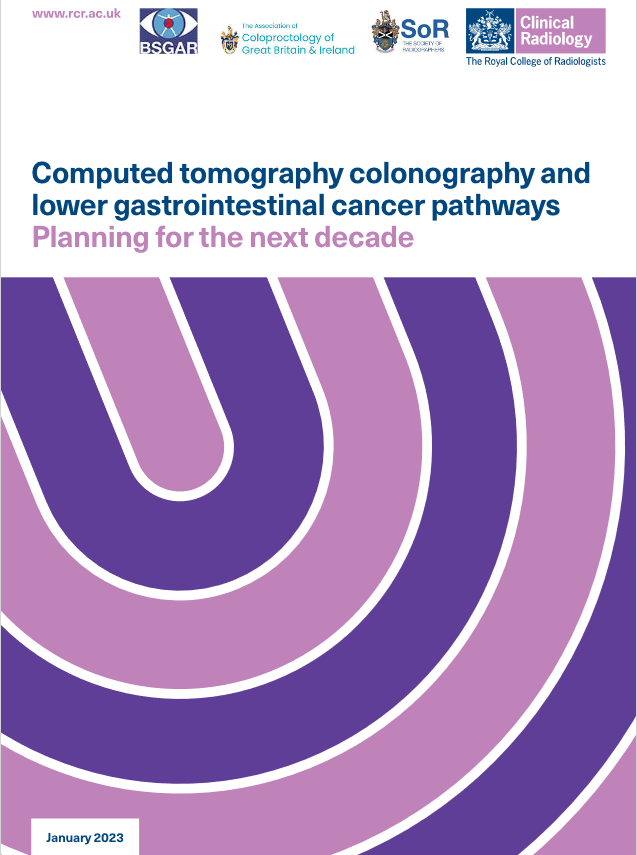 The Need for Diversity in Radiology - A lecture by Prof Judy Yee

Please click on the image to visit BSGAR's diversity, equity and inclusion page and watch again Prof Judy Yee's lecture on 'The Need for Diversity in Radiology'. This was the Richard Farrow Memorial lecture given at the BSGAR 2022 Annual meeting. The video is viewable to all and is a showcase.
BSGAR Diversity, Equity and Inclusion
Please click here to view BSGAR's Diversity Statement and results of the recent Diversity Survey.
Please click here to view BSGAR's Diversity and equity article published in Clinical Radiology.
Contact
If you need to get in touch about membership or anything on the website, please contact the BSGAR Administrator: [email protected]