COVID-19 and BSGAR Updates.
Please follow the link below for the latest updates.
BSGAR 2021 - access to meeting material post event.
Please note that due to current circumstances with many Trusts cancelling Study leave all delegates registered for the BSGAR 2021 meeting will have access to 'on demand' meeting lectures (where speakers have given consent). Access to 'on demand' will be from Friday 5th February 5pm for at least 2 months after the meeting. The meeting will still be run as a live meeting and it is hoped that as many of you as possible can join us on Thursday 4th and Friday 5th.
BSGAR 2021 - registrations still being taken.
To view further details, please click here to vist to the Annual Meeting page.
ACCEA Update
Please click here to view latest ACCEA update.
BSGAR President Elect.
On behalf of the BSGAR Committee, I am delighted to announce Dr Damian Tolan has agreed to become our President Elect. He will begin his 2-year term as BSGAR President in 2022.
Damian is a Consultant Gastrointestinal Radiologist based at St James's University Hospital in Leeds, UK. He has a special clinical interest in colorectal and small bowel diseases and is passionate about research and education.
Damian lectures extensively in the UK and Europe and I am sure he will be well known to many of you having previously served BSGAR as Research Officer between April 2011 and September 2013 and has given numerous excellent lectures to the society over the years. I am very much looking forward to working with him again on the BSGAR Committee.
Professor Stuart Taylor, BSGAR President
Contact
If you need to get in touch about membership or anything on the website, please contact the BSGAR Administrator: office@bsgar.org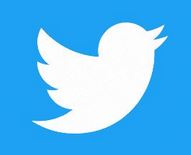 Follow @BSGAR_UK
8th Feb to 5th Mar 2021
Venue: AFI Silver Theatre and Cultural Center in Silver Spring, MD
9th to 10th Mar 2021
Venue: NEC, Birmingham