BSGAR Emergency Abdominal Imaging Workshop - 25th September 2023.
BSGAR are excited to invite you attend this live course at the RCR, London - supported by a stellar faculty. Click here for more details. Click here to register.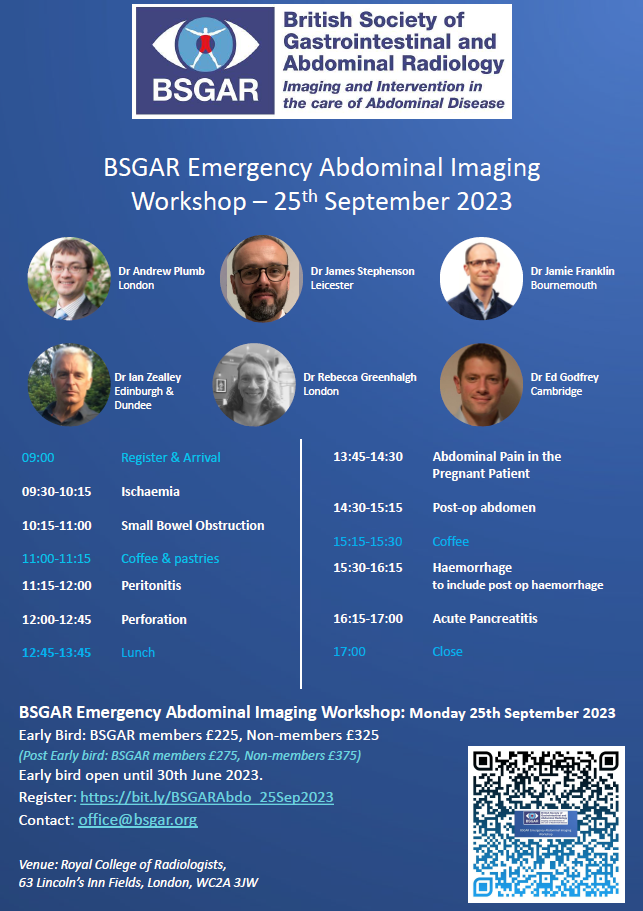 25th Annual BSGAR (virtual) Meeting 2nd-3rd February 2023 .
Registration open until 31st March 2023. On-demand available until 6th May 2023.
Computed tomography colonography and lower gastrointestinal cancer pathways - Planning for the next decade
Click here to view via RCR website or click here for pdf.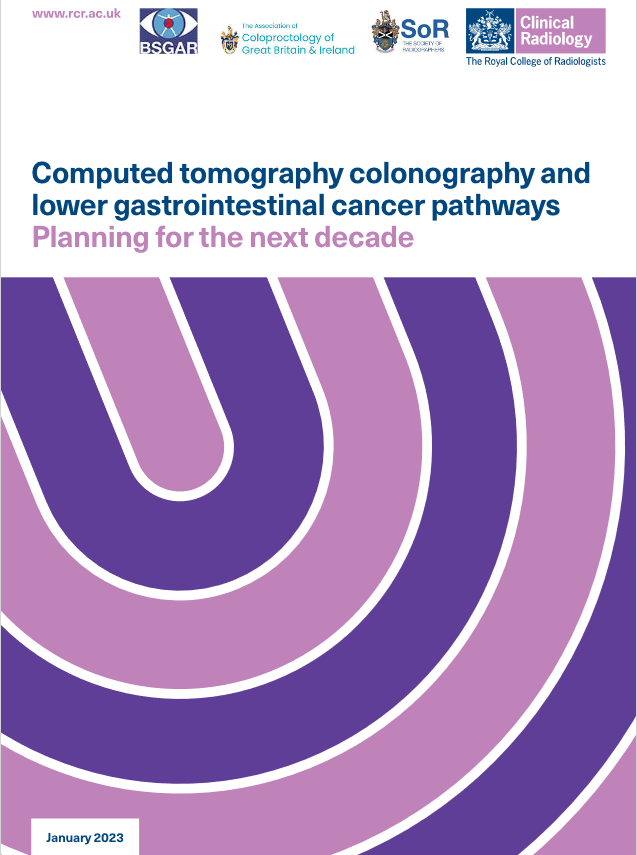 BSGAR 'LIVE' May Meeting 2023 in Oxford. (18th-19th May 2023)
Please click here for further information and to register
*NEWLY revised* - BSGAR RESEARCH BURSARY - NOW up to £20,000
The BSGAR Committee are pleased to invite application for the new Research Bursary Spring 2023. Click here to find out more.
REDCap Audit - data collection closed
Please be aware that the data collection period for the BSGAR rectal cancer MRI audit has now closed. We have had a terrific response and thank all participants for their hard work gathering this valuable data. The results of the audit will be presented at the virtual BSGAR conference on February 3rd 2023.
The Need for Diversity in Radiology - A lecture by Prof Judy Yee

Please click on the image to visit BSGAR's diversity, equity and inclusion page and watch again Prof Judy Yee's lecture on 'The Need for Diversity in Radiology'. This was the Richard Farrow Memorial lecture given at the BSGAR 2022 Annual meeting. The video is viewable to all and is a showcase.
BSGAR Diversity, Equity and Inclusion
Please click here to view BSGAR's Diversity Statement and results of the recent Diversity Survey.
Please click here to view BSGAR's Diversity and equity article published in Clinical Radiology.
Contact
If you need to get in touch about membership or anything on the website, please contact the BSGAR Administrator: [email protected]